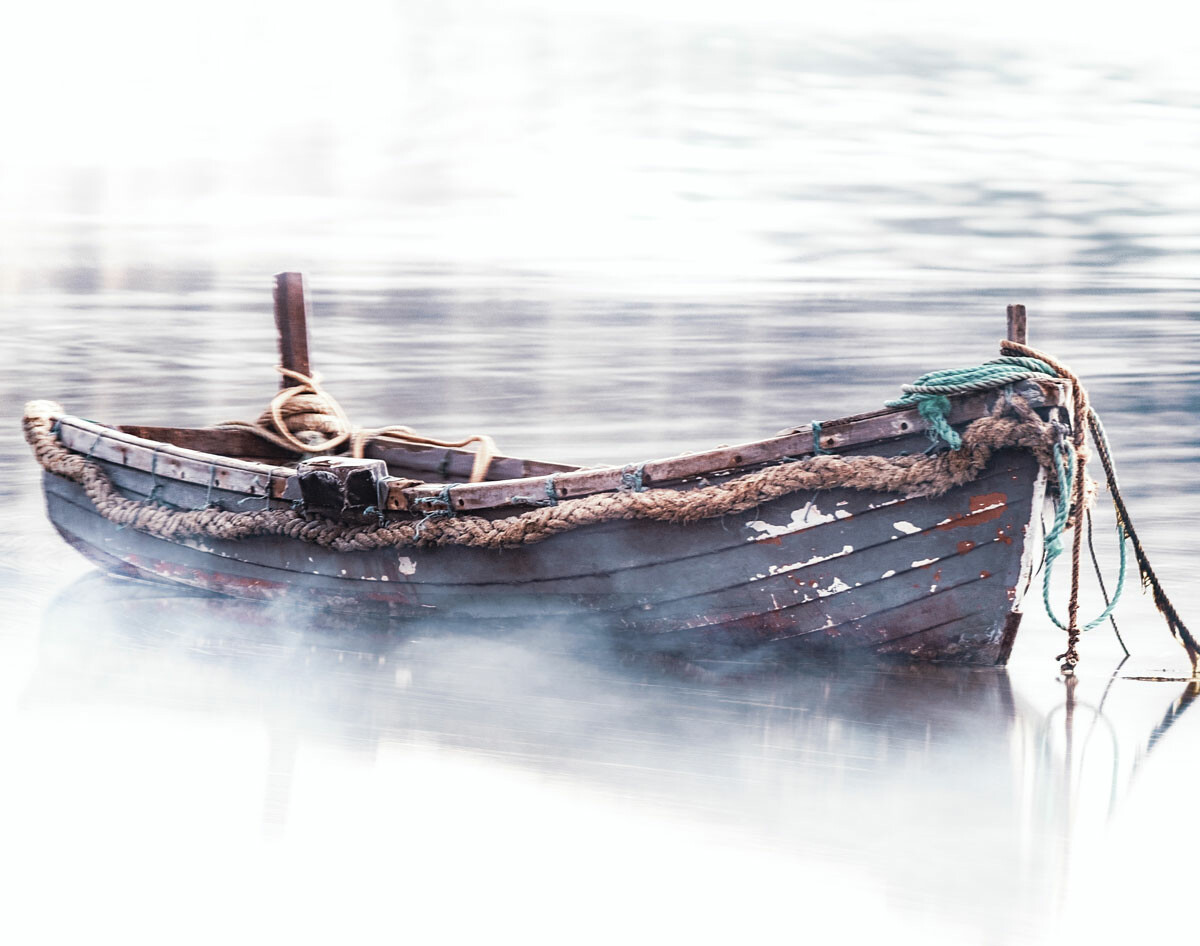 By Dick Papworth
"While walking by the Sea of Galilee, he saw two brothers, Simon (who is called Peter) and Andrew his brother, casting a net into the sea, for they were fishermen. And he said to them, "Follow me, and I will make you fishers of men." Immediately, they left their nets and followed him." (Matthew 4:18-20).
Brothers Simon and Andrew had chosen commercial fishing as their lifework. After all, it had been the family business, and it was the only vocation they knew.
But everything changed one day when Jesus came along. He spoke just ten words and completely turned their lives upside-down. He asked them to simply follow him with the promise that he could make them fishers of people. He called them to embrace a new lifestyle of surrender to him.
Their response to Jesus was amazing. They "immediately" dropped their nets on the beach, left them and their boats behind, and began following Jesus wherever he went!
All kinds of questions come to my mind. Was it a difficult struggle for them? Did they wonder who this man was, how they would make a living for themselves, whether whatever he had to offer was worth the abandonment of their very livelihood, and what fishing for "men" would actually involve?
Or was it an easy decision because they understand that this man was God himself?
We're faced with a more personal question. Would we have said yes and dropped everything if we had been there and Jesus had asked us to follow him?
Most of us aren't engaged in commercial fishing as our vocation. But Jesus calls us to drop wherever "nets" we have by surrendering everything to him and following him so he can transform us and use us to call others to a life of discipleship.
He calls us to live this way, not just for a day, but for a lifetime of surrender to him and his teaching. This may be a difficult decision for some of us. I understand because the first time I felt a call to surrender to Christ, I resisted because I was afraid he would make my life miserable. Of course, I misunderstood both Jesus and his call.
The decision to follow Jesus becomes much easier – and even desirable – when we understand that Jesus is God and that he deeply loves us and desires to transform us and use us to call others to follow him.
Later, some of the so-called disciples of Jesus reacted to his teaching by dropping out. So, Jesus asked his inner core of twelve disciples, which included Simon Peter, if they were going to quit as well.
"So, Jesus said to the twelve, 'Do you want to go away as well?' Simon Peter answered him, 'Lord, to whom shall we go. You have the words of eternal life, and we have believed, and have come to know, that you are the Holy One of God.'"
Like us, Simon still had more to learn about being a faithful disciple of Jesus. But he had come to believe that Jesus was God and was the source of the eternal life that he so desperately needed. So, he affirmed his commitment to continue surrendering and following Jesus.
May we do that as well in response to him and his call on our lives.
---