The missions ministry of Westside Bible Fellowship is an extension of the overall mission of the church to love God, love people, and make disciples. Westside reaches out to the nations with the gospel of Christ with the goal of making disciples of Christ. We want to be both a supporting church and a sending church. We are trusting God to raise up from our fellowship those who will be effective cross-cultural missionaries for both short and long terms.
Missionary families from Westside are serving in different parts of the world as long-term missionaries. We also send out individuals and teams to serve Christ in both short-term and medium-term missions. Westside has sent or "commended" (a biblical term used in Acts 14:26) these missionary families to serve the Lord full-time in overseas or local missions.
Manuel and Tracy Aleman – Spain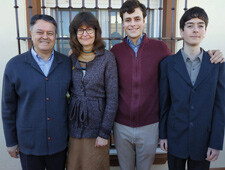 Manuel and Tracy serve the Lord in Seville, Spain. They teach and disciple Christian believers and do evangelism. Manuel also serves with the Emmaus correspondence course ministry. He does course translation and contacts students in various areas of the country. They travel to other towns to meet with new believers, encourage them to start new meetings and provide Bible study materials to help them grow in their knowledge of God's Word. Manuel and Tracy have two adult sons.
Eric and Roxana Ericsson – Mexico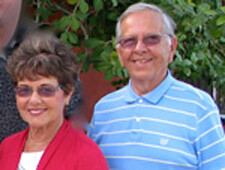 Eric and Roxana spent many years as missionaries to Mexico. Their passion is teaching the Bible and ministry skills. They first taught at a Bible school near Ensenada in the Baja region. Then they taught at a Bible school in the central part of the country and visited and discipled Mexican believers in remote areas of the country. Although now retired due to their health, they are still passionate about seeing disciples of Jesus raised up in Mexico, and they have a ministry of encouragement to Mexican believers. Eric and Roxana are the parents of four adult children.
Peter and Melanie Mead – England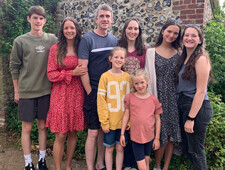 Peter and Melanie and their six children, Hannah, Aliyah, Mariah, Joel, Kaylah and Jessah, live in Chippenham in southwestern England. Their primary focus is on making disciples in a local church, biblical preaching and ministry training. They are passionate about equipping others to dig deeply into God's Word and to know Him personally. One way is through Cor Deo, a relational study program centered around Bible study, church history, and applied theology with the goal of coming to know God's heart. They are also involved in a newer church plant in their town, preaching and teaching. Their blog is Poured Out.
Dick and Nita Papworth – Special Areas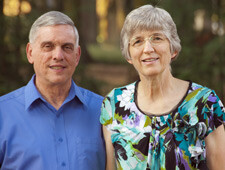 Dick and Nita have been missionaries to one of the least-reached people groups for over 40 years. The Voice of Christ Media team evangelizes and disciples this people group through the use of cutting-edge mass media, including satellite and internet radio, mobile apps, a website, and social media. Dick serves as one of the Elders (pastors) of Westside Bible Fellowship and preaches regularly. Dick and Nita have been blessed with two adult daughters and ten grandchildren.
WILL YOU BE THE NEXT ONE TO GO?