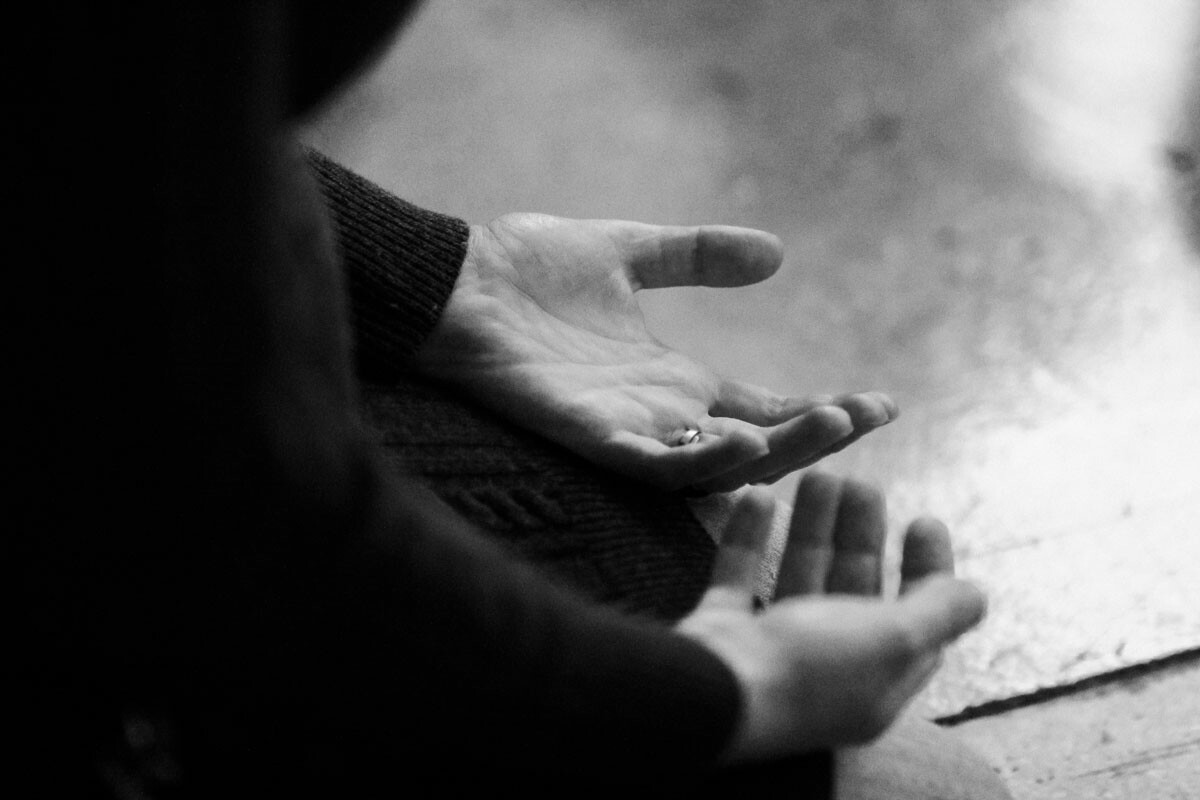 God's work can never be accomplished without God's power. Because of this, the Elders are calling on people in our church to devote themselves to prayer and to consider fasting during a 24-hour period beginning next Saturday, March 4, about 11:00 am and ending on Sunday, March 5, by sharing the Lord's Table together at the morning worship service.

A CALL TO PRAYER
We hope many will take time to pray privately and also to come together to pray with one another. There is something special and powerful about Christians joining together to pray. The early Christians seemed to do this often (Acts 2:42, 12:5, 12).
The Elders are asking everyone to consider coming to the church for one hour or more during this 24-hour period to pray as an expression of our fellowship together. There will be day and night security precautions in place. Last Sunday morning, we provided sign-up sheets for people to commit to pray during certain blocks of time at Westside. If you forget to sign up, email us at or just show up at Westside. Here is a list of prayer topics to pray over. We'll have copies of these requests at Westside.
THE PURPOSE OF FASTING
God does not require Christians to fast. However, the Bible presents fasting as something that is good and beneficial. The book of Acts records believers fasting before they made important decisions (Acts 13:2; 14:23).
Fasting and prayer are often linked together. In the Old Testament, it appears that fasting with prayer had to do with a sense of need and dependence, and abject helplessness in the face of actual or anticipated calamity. Prayer and fasting are combined in the Old Testament in times of mourning, repentance, and deep spiritual need. There is also a connection between prayer and fasting in the New Testament (Luke 2:37, 5:33).
Too often, the focus of fasting is on just going without food. Instead, the purpose of fasting should be to take time to take our eyes off the things of this world and to focus completely on God. Fasting is a way to demonstrate that we are serious about our relationship with God. Fasting helps us gain a new perspective and a renewed reliance upon him.
While children and those with health challenges are not expected to fast, we encourage everyone else to consider participating.
We believe you will be blessed next weekend by choosing to slow down, set aside some of the activities of daily life, focus on the Lord, and listen to the Holy Spirit. You may pray on your own and join together in prayer with other Christian brothers and sisters.
Written by Dick Papworth