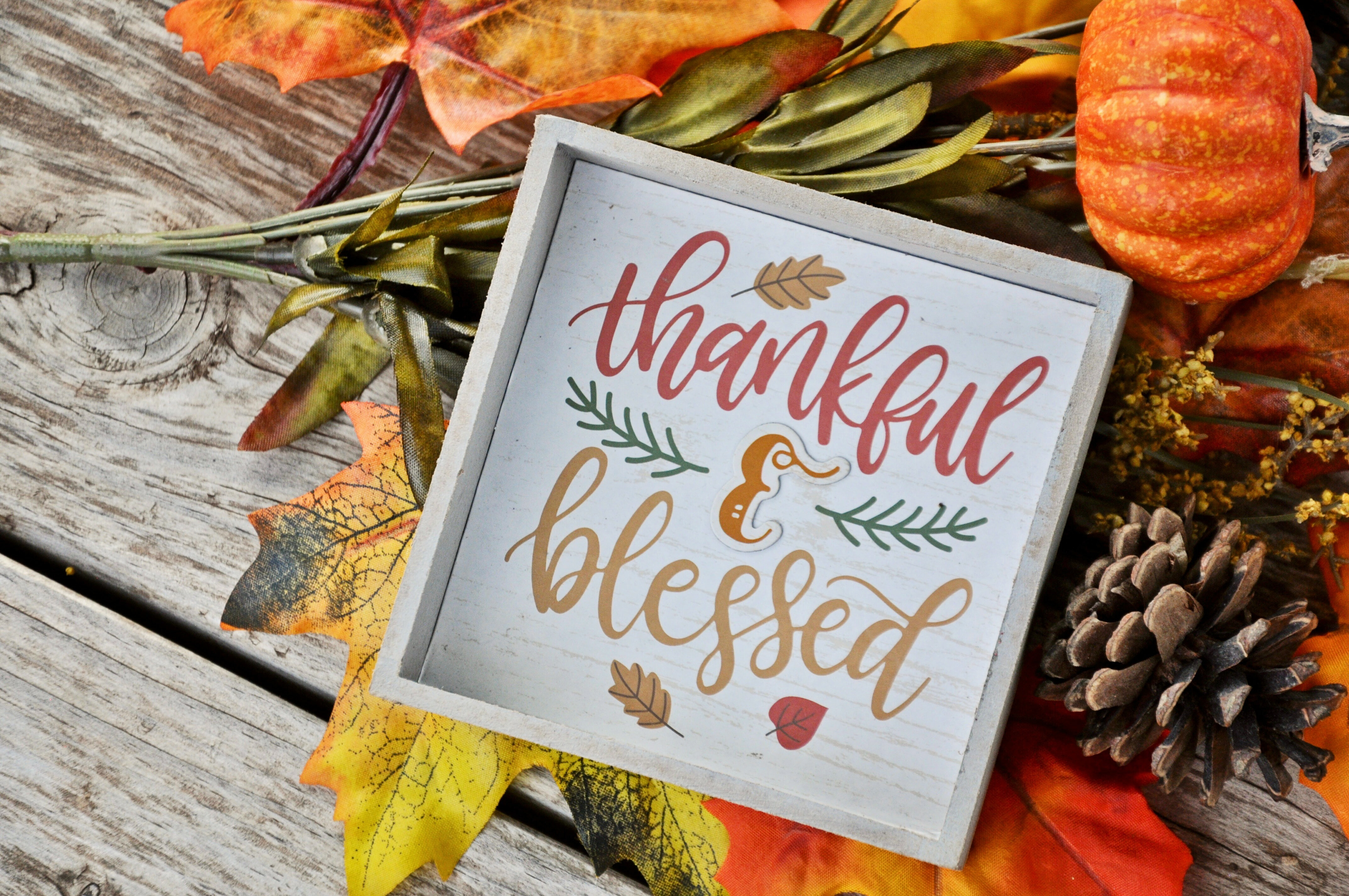 If you're like me, you find it easy to complain. Negative things affect us personally, and evil seems to be getting worse in the world.
I find it helpful to meditate on what I know for sure and the many ways God has blessed me. When I do that, it becomes easier to respond with thanksgiving. Let me share five reasons I'm thankful this Thanksgiving.
God loves me and wants to spend time with me.
I've sometimes doubted God's love for me, and I have to go back to the sure word of Scripture which assures me that God does love me with his infinite love.
Jesus prayed this to his Father: "I in them and you in me, that they may become perfectly one, so that the world may know that you sent me and loved them even as you loved me. Father, I desire that they also, whom you have given me, may be with me where I am, to see my glory that you have given me because you loved me before the foundation of the world." – John 17:23-24
God loves me just as he loves his Son, and he wants to spend eternity with me! That's amazing!
God sovereignly rules over all.
Even though it seems the world is running amok and is totally out of control, God's power is supreme. He has absolute authority over all of creation and every single earthly ruler. He is the absolute ruler over all, and will be absolute ruler for eternity.
Near the end of his life, King David prayed this to the Lord: "Blessed are you, O LORD, the God of Israel our father, forever and ever. Yours, O LORD, is the greatness and the power and the glory and the victory and the majesty, for all that is in the heavens and in the earth is yours. Yours is the kingdom, O LORD, and you are exalted as head above all." – 1 Chronicles 29:10-11
Ever since the beginning of creation, Satan has opposed God's authority and has tried to abort God's plan. But the forces of evil will not win in the end. God is and will always be Lord of all.
God will eventually punish all evil.
Evil people seem to be having the upper hand now. But this is a temporary thing. The day will come when Jesus Christ will punish evil once for all with his perfect justice.
". . . when the Lord Jesus is revealed from heaven with his mighty angels in flaming fire, inflicting vengeance on those who do not know God and on those who do not obey the gospel of our Lord Jesus. They will suffer the punishment of eternal destruction, away from the presence of the Lord and from the glory of his might." – 2 Thessalonians 1:7-9
I'm encouraged to know that God will punish evil in the end. Even though people may be getting away with evil now, that will eventually end when Christ will judge them.
God is my refuge because I'm his child.
It's such a blessing for me to be able to run to God anytime about anything and know that he's a secure place of safety and a place where I can pour out my fears.
"God is our refuge and strength, a very present help in trouble. Therefore we will not fear though the earth gives way, though the mountains be moved into the heart of the sea." – Psalm 46:1-2
I know this doesn't mean bad things will never happen to me. But I know I can run into the presence of the Lord anytime and pour out my concerns about anything and know that he listens and cares. Anything he allows into my life is intentional and according to his perfect plan.
God has planned a secure future for me.
I find it amazing to know that God wants me, his child, to be personally with him for eternity.
The Apostle John was allowed a glimpse into the future and saw this: "I heard a loud voice from the throne saying, "Behold, the dwelling place of God is with man. He will dwell with them, and they will be his people, and God himself will be with them as their God. He will wipe away every tear from their eyes, and death shall be no more, neither shall there be mourning, nor crying, nor pain anymore, for the former things have passed away." – Revelation 21:3-4
Even if I struggle with insecurity, fear and doubt now, the day will come when I will live with God in heaven – a God who deeply wants to spend time with me because he loves me.
These are some things I'm thankful for.