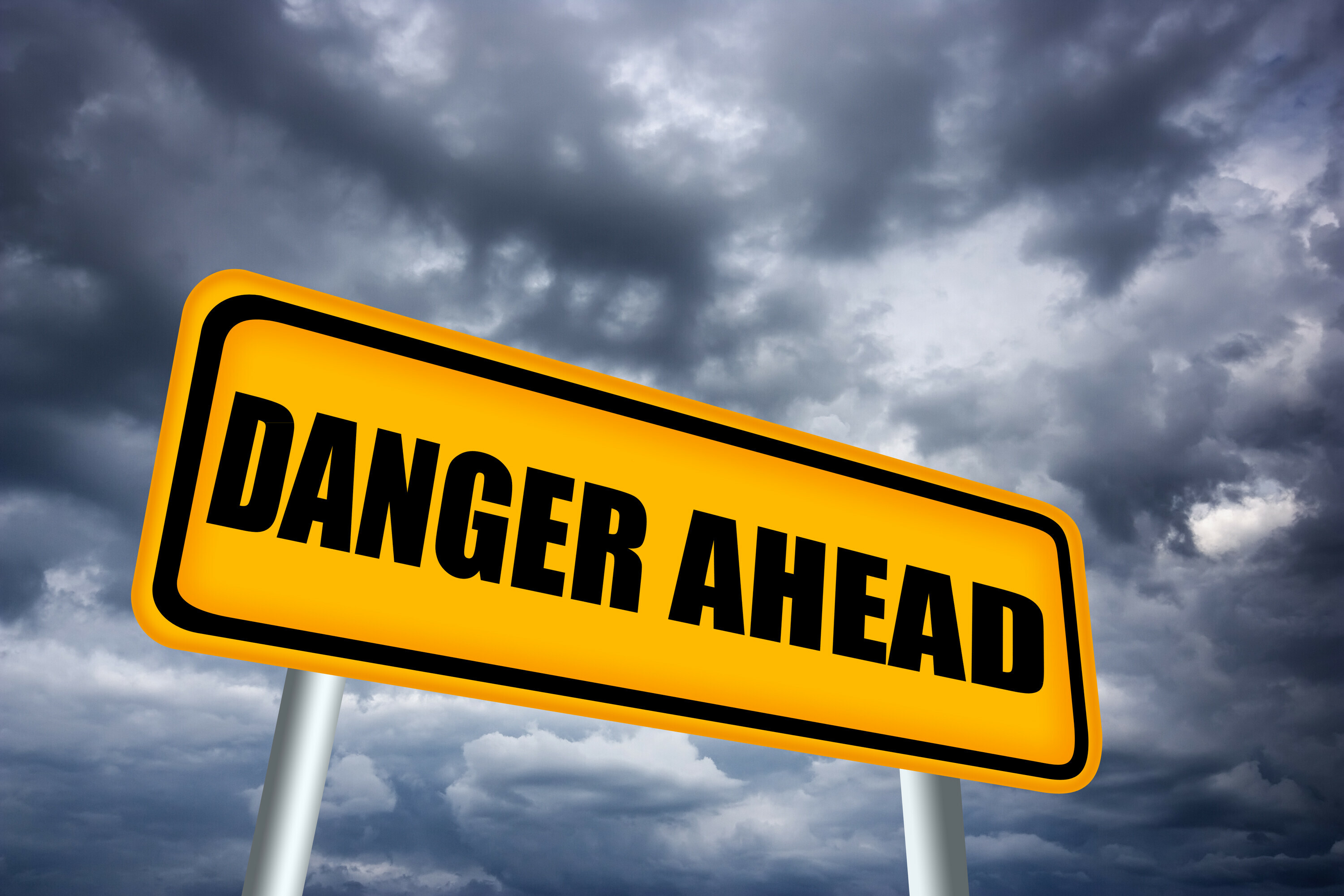 Many people believe our country is on a bad trajectory that's increasingly affecting their lives. Runaway inflation, rising prices, border insecurity, spreading crime, growing injustice, teetering banks, eroding freedoms, and spreading wars have many people worried about both the present and the future.
Some see these trends and believe things are going to get much worse. Only God knows for sure what will happen, but we need to prepare ourselves.
I'm reminded of the two letters that the Apostle Paul wrote to his young disciple Timothy. Paul had asked Timothy to lead a new church in Ephesus, but Timothy was having a hard time and felt like he was in way over his head. He was trying to be an example and faithfully serve, but he was facing discouraging problems with false teachers and pushback against his teaching and leadership.
So, Paul wrote these two letters to encourage him. Paul didn't downplay the problems. In fact, he said they would only get worse because people would increasingly turn from God and deny that they were accountable to him. As a result, they would engage in more and more evil.
"Understand this, that in the last days there will come times of difficulty. For people will be lovers of self, lovers of money, proud, arrogant, abusive, disobedient to their parents, ungrateful, unholy, heartless, unappeasable, slanderous, without self-control, brutal, not loving good, treacherous, reckless, swollen with conceit, lovers of pleasure rather than lovers of God, having the appearance of godliness, but denying its power." – 2 Timothy 3:1-5
This sounds a lot like what's happening today. When people try to push God out of their lives, they increasingly do evil things which negatively impacts society. After all, people who think no one is looking over their shoulder and holding them accountable, think they can do whatever they want and get away with it.
Pushing God away is the cause. Evil is the result. This is what we're seeing today.
But Paul didn't just describe the problems. He encouraged Timothy to be strong and courageous in three important ways.
1. BE DIFFERENT BY OBEYING GOD'S WORD
Even though people were ignoring God and living evil lives, Timothy was to swim against the tide of evil by being different and staying committed to obeying Scripture.
"As for you, continue in what you have learned and have firmly believed, knowing from whom you learned it. All Scripture is breathed out by God and profitable for teaching, for reproof, for correction, and for training in righteousness." – 2 Timothy 3:14, 16
This is the calling for every Christian. Even though the world around us is careening down the path of evil, we're to be different by obeying God's Word, pursuing righteousness, repenting of sin quickly, and depending on the Holy Spirit to transform us spiritually.
2. BE A CHANGE AGENT BY SHARING THE GOSPEL
Not only was Timothy to be an example of righteousness, but he was to speak out against evil, urge repentance, and share the gospel.
"Preach the word; be ready in season and out of season; reprove, rebuke, and exhort, with complete patience and teaching." – 2 Timothy 4:2
Timothy was to engage in boldly preaching the gospel by pointing out the awfulness of sin (the bad news) and clearly explaining how Christ can forgive sin and change people's character (the good news).
This is the message God has given us to explain to other people – the message they desperately need to hear because they desperately need to experience heart transformation. They need to humble themselves and repent of their sins and put their faith in Jesus Christ. We have this good news and need to share it boldly and lovingly. It's the only way our world will be able to experience the character change it so desperately needs.
3. BE HOPEFUL BY WAITING FOR FINAL VINDICATION
Paul had been falsely accused and mistreated many times. When he wrote to Timothy, he was expecting to die soon. However, he was confident that, after his death, Christ would vindicate him and reward him for how he had lived and for what he had suffered.
"I am already being poured out as a drink offering, and the time of my departure has come. I have fought the good fight, I have finished the race, I have kept the faith. Henceforth there is laid up for me the crown of righteousness, which the Lord, the righteous judge, will award to me on that Day, and not only to me but also to all who have loved his appearing. The Lord will rescue me from every evil deed and bring me safely into his heavenly kingdom." – 2 Timothy 4:6-8, 18
This applied to Timothy too. Even if the whole world would turn against him and persecute him, he could confidently expect to receive final vindication and reward from none other than the Lord Jesus Christ. He wouldn't need any other vindication!
This is a great cause for hope and an enormous motivation to be willing to endure evil and hardship in this life! Jesus Christ will have the final word when he judges all evil and rewards his people for remaining faithful in the face of evil. In the end, we will say that it was worth it to endure hardship, live obediently, and share the gospel with others.
May God give us the grace to be faithful and live for him, knowing that the best is yet to come.
Written by Dick Papworth